"Ever notice how some women, (no matter their size, appearance, state of dress, the occasion, etc.) just radiate sexuality?  Perhaps it is natural, or perhaps, they attended one of Marna Schwartz's classes on "Three Secrets to Everyday Sexy."
– Kelly Patterson, SF Examiner

Attention Ladies:
Do you ever feel uncomfortable, silly, or embarrassed when you try to express yourself sensually? Are you sometimes just confused about HOW to do all of that?
Have you ever felt afraid to be too sexy or feminine?
I get it… I've been there.
I used to feel painfully awkward, fearful, and frustrated about sensuality. I knew something more was possible, but had no idea how to access it. To be honest, it has taken years–and lots of trial, error, and embarrassing moments before I discovered three essential secrets that have transformed my frustration and doubt into ease, pleasure and self-confidence.
I want to save you from all the trial and error I went through … and share the secrets I learned with you!
I am teaching a workshop for women called,
"Three Secrets for Everyday Sexy".
This evening introduction to my work will be
Tuesday, April 17th at 7:30 PM in San Francisco
RSVP now for exact location.

In this evening workshop you will:
• Increase your sensual confidence
• Discover your authentic expression of "sexy"
• Expand your repertoire of connection and expression
• Experience a new level of personal empowerment & freedom

Here is what one of the previous participants has to say:
"Before taking Marna's class, I had so many inhibitions and fears. Now, I feel more empowered and in my body. I find it fun and exciting to connect with my husband and of course, he is thrilled!" –S.E. Los Gatos, CA
Ladies: Invite your women friends for a fun Girls Night Out!
Guys: If you are excited about this event, please forward this invitation to your women friends who you know would benefit. (This one is a women-only event… sorry! Stay tuned for upcoming co-ed events!)
Oh yeah, it's free!
If you have any additional questions, feel free to email me at SparkVitality (at) gmail.com or if you prefer, call or text me at (424) 254-8325.

I hope you will join us – it's gonna be fun!

Wishing You Sexy Love & Fulfilling Intimacy,
Marna
Three Secrets for Everyday Sexy
Tuesday, April 17th
7:30 PM in San Francisco (94103)
Reserve your spot now!

About the instructor: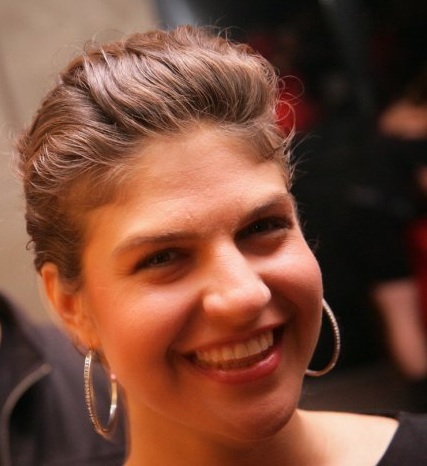 Marna Schwartz has taught movement for more than 16 years. She was certified as a yoga instructor by the Kripalu Center for Yoga and Health, and as a Holistic Health Counselor at the Institute for Integrative Nutrition. Marna has taught classes and trained private clients at multiple locations in New York and San Francisco. She is also an accomplished Reiki and subtle energy practitioner. She is passionate about helping women feel confident and more authentically sexy. Read more about Marna here.